Niche Marketing – Offer What Others Are Not Offering
Niche Marketing – Offer What Others Are Not Offering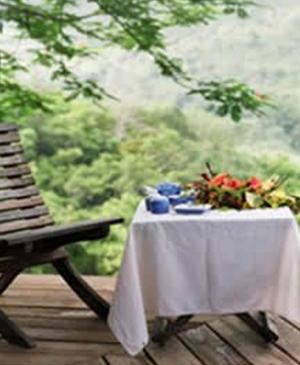 At an earlier post, Niche Marketing Is Not to be Ignored, I said niche marketing is all about focusing on a specific, over-looked and under-served area where your product and expertise can create a major impact and be a big hit. I even used Mac Poker Online (poker site catering to Apple Macintosh users) as an example as it fulfills the needs of a segment neglected by an industry dominated by the Personal Computer (PC). A friend wrote to say, "it's kinda difficult in the insurance industry. We offer almost similar packages, it's just that the individual premiums are different."
If that is true, I would say that the medical travel insurance from CoverMyTravels is really unique. I'm sure you have one or maybe even a few insurance agencies from which you obtain your insurance policies. Your insurance agent will patiently ask if you have any pre-existing illness or injury while helping you to complete the application forms. She will explain very nicely that the plan you bought, regardless of whether it is a life insurance plan , hospital and surgical insurance plan or travel insurance plan, will not cover any pre-existing illness, injury or ailment.
We don't like this restrictions in our policy but we shrug and sign on the dotted line anyway. We have no choice until some enlightened insurance company chooses to loosen up and understand how frustrating it can be. This is especially so, if those pre-existing medical conditions have stabilized.
At CoverMyTravels, they understand how how frustrating it can be to have travel insurance refused because of a minor pre-existing medical condition. They understand the frustration (translate: Problem & Pain) and offer a policy (translate: Solution & Pleasure) where it is possible to cover many medical conditions without a hefty increase to the premium. At their website, they listed more than 40 medical conditions that they can provide instant online coverage for with no additional cost. It is very interesting to learn from their FAQ that "… if we are unable to cover a particular condition it doesn't mean we won't be able to provide any cover at all."
With so many budget airlines and package holidays available, there has been a sharp increase in overseas vacations. Asians flying to western hemisphere to build snowman and pitch snow balls; and Westerners traveling to the east to enjoy summer climes during winter-time. Whether it is in the east or the west, there will be significant numbers of senior fun-seekers among the travellers. With many insurance companies charging excessive premiums for those over 65 years old, or refusing to cover pre-existing illnesses in the travel insurance package, the additional costs of insurance to that bargain holiday can make the dream become a nightmare.
What CoverMyTravels do is indeed very smart. They identified a problem, they understood that there is an unfulfilled niche with a willing paying audience and they provided a solution. That's what niche marketing is all about!
Read related posts on niche marketing
Clever Niche Marketing – Selling Qualified Leads
Niche Marketing – Offer What Others Are Not Offering
Niche Marketing – Summer Holidays
Niche Marketing Is Not To Be Ignored

Check out other recent and popular posts:
Do You Have a Personal Brand?
Packaging Yourself to Better Mindshare
Seasonal Marketing Sells!
Fair Exchange in a Free Market
How to Select and Brief a Copywriter?
Sales Copy That Is Too Good To Be True
Why is Logo Design That Important?
Make Money Online Using Free Resources
7 Famous Slogans of 20th Century
[tags]niche marketing, travel insurance, medical insurance[/tags]