London Olympics 2012 Logo worth £400,000?
London Olympics 2012 Logo worth £400,000?
Not to me.
Just one day after the logo for London Olympics 2012 was unveiled, more than 9000 people signed on a petition to have it removed. There were more than 50,000 signatures collected when the petition closed on 6 June 2007.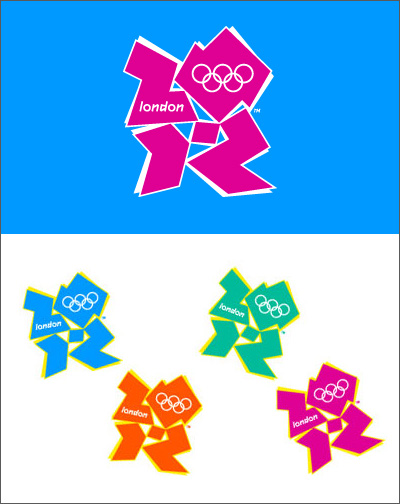 This London Olympics 2012 logo was designed by Wolff Ollins. The design brief called for an emblem that represented the four key 'brand pillars' of access, participation, stimulation and inspiration, culminating in the brand vision of 'Everyone's Games'. The approved logo is a composite of the number 2012 (the year the Games take place), the Olympic Rings and the word London. There are 4 official colour options available.
The official media release said: "The new emblem is dynamic, modern and flexible reflecting a brand savvy world where people, especially young people, no longer relate to static logos but respond to a dynamic brand that works with new technology and across traditional and new media networks."
Well, these bold words did not reflect what some people felt:
Retry said: "Lord Coe, the guy who spoke at this auspicious event said "London 2012 is inspired by you and it's for all of you.� The people of London are wondering WTF they did to deserve that comment … … [The logo] should not look like Lisa Simpson giving a blow job."
Willyhonda, a BBC Sport's fan said at it's 606 site: "Is this supposed to be one of those picture puzzles that eventually makes sense after slowly refocussing your mind's eye? It has gone beyond the acceptable limits of effective communication by trying to be too clever. It represents already-dated grafitti (even grafitti can be contemporary art) … … Worst of all, it's been trademarked – who on earth would want to copy the thing?! "
Another fan, AnotherWestie, described it: "It looks like a logo designed for young people by old people who don't understand young people."
Devil's Kitchen rants: "It doesn't look like 2012 (which is apparently what it's based on) and it doesn't look professional: it does, however, look like a fucking disaster area, so it probably suits the Olympics rather well."
Julie-Ann commented at BBC News: "Why do we always make ourselves a laughing stock? This logo has no style and says nothing about London – as a brand it is weak. Why can't the organisers use some common sense for once, put their hands up and say ok, it's been a disaster but we're all adults – let's change it"
The Organisers of the 2012 London Olympics were probably quite shocked at the branding backlash. This is what they said in defense: "It won't be to be everybody's taste immediately, but it's a brand that we genuinely believe can be hard working… and reach out and engage young people, which is our challenge is over the next five years."
According to Sebastian Coe, chairman of London's 2012 organising committee: It is an invitation to take part and be involved. Personally, I did not find it "inviting" at all.
What do you have to say about this £400,000 (estimated USD797,289) logo? Like it? Hate it. Let's talk. Anyone who is interested for an indepth review of this logo should pop over to Creative Review.
Of course, talk to us if you need a logo or intend to revamp one.
[tags]London Olympics 2012 logo, logo design, corporate logo, branding[/tags]
Check out these related posts:
Alternative London Olympics 2012 Logo & Past Olympics Logo
"One World One Dream" – the official slogan of 2008 Beijing Olympics
The "Wen" or Culture in 2008 Beijing Olympics Logo
No Big Deal if Your Logo is Similar to Another?
How Much Should You Pay for a Logo Design
Why is Logo Design That Important