Ad Placement – What is it worth?
Ad Placement – What is it worth?
One of the problems faced by many agencies must surely be telling clients why they have to "pay more". Premiums are never easy for clients to accept. Some examples of premiums are:
Urgent, overnight film production
Placement loading (right-hand page, back page…)
Color proofing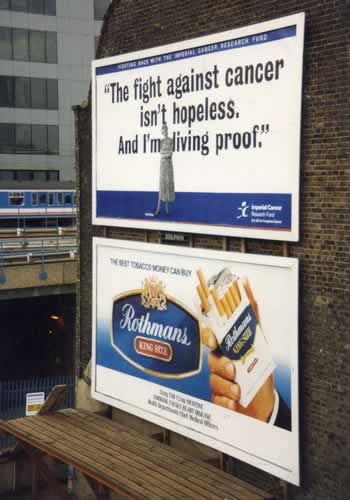 I am sure you can think of many more instances. But nowhere is it more difficult than with outdoor advertising. Clients just cannot seem to understand that effort and costs are incurred to ensure that their billboards are well taken care of. They wonder what they are paying for, month after month. Well, the next time they wonder, just show them this "15 Unfortunately Placed Ads" and tell them how fortunate they are that their ads are handled so, so very well. Enjoy.
[tags]advertising, billboards, premium ads[/tags]