Famous Slogan 50: Outwit. Outplay. Outlast.
Famous Slogan 50: Outwit. Outplay. Outlast.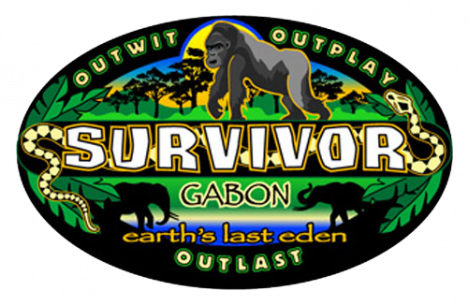 There can only be one "Ultimate Survivor" to bring home USD1 million; but I felt everyone of the 18 players are winners in their own rights. They have beaten some 50,000 applicants to enter the reality contest.  That is no mean feat as the producers only short-listed 800 candidates from the 50,000 hopefuls to go through a series of interviews, psychological test and background checks. Those who were physically and mentally fit made it in, plus those whom the producers thought would be "interesting" for the viewers also got selected. After all, this is a show that garners millions of viewers and millions of advertising dollars.
Until "Outwit. Outplay. Outlast" comes along, "OOO" just mean "Out Of Office" to me. I like this slogan, and so do many others out there. This is evident when I heard my client use it in a boardroom meeting to encourage his demoralized staff against tough competition put up by it's closest rival. This is even more apparent when training/seminars ads borrow the words. When people start to borrow and adapt a slogan, and use it in everyday life, these slogans have successfully made it into the hall of fame. Some great examples are "Diamonds are Forever", "Don't leave home without it", "Just do it", and many more.
What do I like about the "Outwit. Outplay. Outlast" slogan? Here's my 10 good reasons …
1. It is short, just 3 words.
2. All the 3 words begin with an "O".
3. All the 3 words comprise "Out"
4. The words rhyme
5. It is simple to read.
6. It is easy to remember.
7. It is easy to write.
8. It encapsulates the competitiveness of the show, as well as the entertainment values.
9. It contains a universal message that resonates with most people
10. "OOO" has a new meaning other than "Out Of Office".
I believe Reason #9 is the one that made it so popular and memorable. No matter who you are and where you are, you are always in a competition. Sometimes, you compete with yourself but the rest of the time, you are competing against other people and elements. We are competitors, forever competing against time, physique, youth, health, poverty and the circumstances we were born in or live in. Some people are resigned to living a hard life, they simply toil along, quite contented that they are survivors. Stanley Bronstein said it for me when he said "Don't just survive, thrive" in his new book "Achievement IQ Moments", which will be published in October 2008.  I have full intention to "Outwit. Outplay. Outlast" all the obstacles blocking my happiness, health and wealth. I will be the "Ultimate Survivor" in my life.
So will you. So are you.